"The American spirit soars whenever Taylor's dancers dance."
— San Francisco Chronicle
PAUL TAYLOR DANCE FOUNDATION
PRESENTS

ERAN BUGGE
MADELYN HO
LEE DUVENECK
DEVON LOUIS
MARIA AMBROSE
JADA PEARMAN
JAKE VINCENT
AUSTIN KELLY
CHRISTINA MARKHAM
KRISTIN DRAUCKER
ALEX CLAYTON
JOHN HARNAGE
LISA BORRES
SHAWN LESNIAK
JESSICA FERRETTI
KENNY CORRIGAN
Founding Artistic Director
PAUL TAYLOR
Artistic Director
MICHAEL NOVAK
Resident Choreographer
LAUREN LOVETTE
Music Director
DAVID LAMARCHE
Principal Lighting Designers
JENNIFER TIPTON
JAMES F. INGALLS
Principal Costume Designers
SANTO LOQUASTO
WILLIAM IVEY LONG
Rehearsal Directors
BETTIE DE JONG
CATHY MCCANN
Executive Director
JOHN TOMLINSON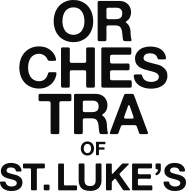 Lincoln Center Season made possible by Marjorie S. Isaac.
Leadership funding provided by Stephen Kroll Reidy.
Major support provided by The SHS Foundation, Jody and John Arnhold, the Howard Gilman Foundation, The Shubert Foundation, and an anonymous donor.
Additional major funding provided by S&P Global, The Fan Fox and Leslie R. Samuels Foundation, and The Gladys Krieble Delmas Foundation.
Public support provided by the New York City Department of Cultural Affairs, in partnership with the City Council, and by the New York State Council on the Arts with the support of the Office of the Governor and the New York State Legislature.
Additional public support for the creation of Somewhere in the Middle provided by the National Endowment for the Arts.
Paul Taylor Dance Company gratefully acknowledges the estates of Harlan Morse Blake and Mary J. Osborn for their transformational gifts.
THE PAUL TAYLOR DANCE FOUNDATION GREATLY APPRECIATES OUR FRIENDS AND SUPPORTERS.
We invite you to invest in the Company and fuel our future. Explore the membership level right for you, including the Esplanade Circle, a patrons group providing unparalleled access and experiences. Please visit our SUPPORT PAGE to learn more. Your gift today counts more than ever!
Audio, video or photographic recording or transmission of any kind is strictly prohibited.
Program is subject to change.
Latecomers will be seated only during intermissions.
PLEASE SILENCE ALL CELLULAR DEVICES DURING THE PERFORMANCE.
PHOTO CREDITS (top to bottom | left to right) Header photo of Jake Vincent, Kristin Draucker, and Company in Esplanad, Steven Pisano; portrait of Michael Novak, Bill Wadman; Kristin Draucker in Roses, Paul B. Goode; Alex Clayton in Larry Keigwin's Rush Hour, Whitney Browne; Jada Pearman and John Harnage in Airs, Jayme Halbritter; Eran Bugge in Brandenburgs, Paul B. Goode; James Samson and Christina Lynch Markham in Offenbach Overtures, Paul B. Goode; Orchestra of St. Luke's, Paul B. Goode; New York City Center, Victoria Healy-Hutchinson.