One of the earliest touring modern dance companies in America
The Paul Taylor Dance Company continues to bring astounding modern dance artists and repertoire to theaters and venues of every size and description in cultural capitals, on college campuses and in rural communities – and often to places modern dance had never been seen before.  Our reputation grows with every year, fueled by an extraordinary company, adaptable works, and an array of engagement opportunities customized for each venue.
IMPORTANT INFORMATION
If you would you like to discuss more about booking the company and other engagement opportunities, call or email Lisa Conlon, Director of Touring Engagements, 646-214-5810 (Direct Office) or [email protected]
ENGAGEMENT OFFERINGS
From Masterclasses to documentary screenings, see how to build custom offerings to enrich your audiences' experience of our work.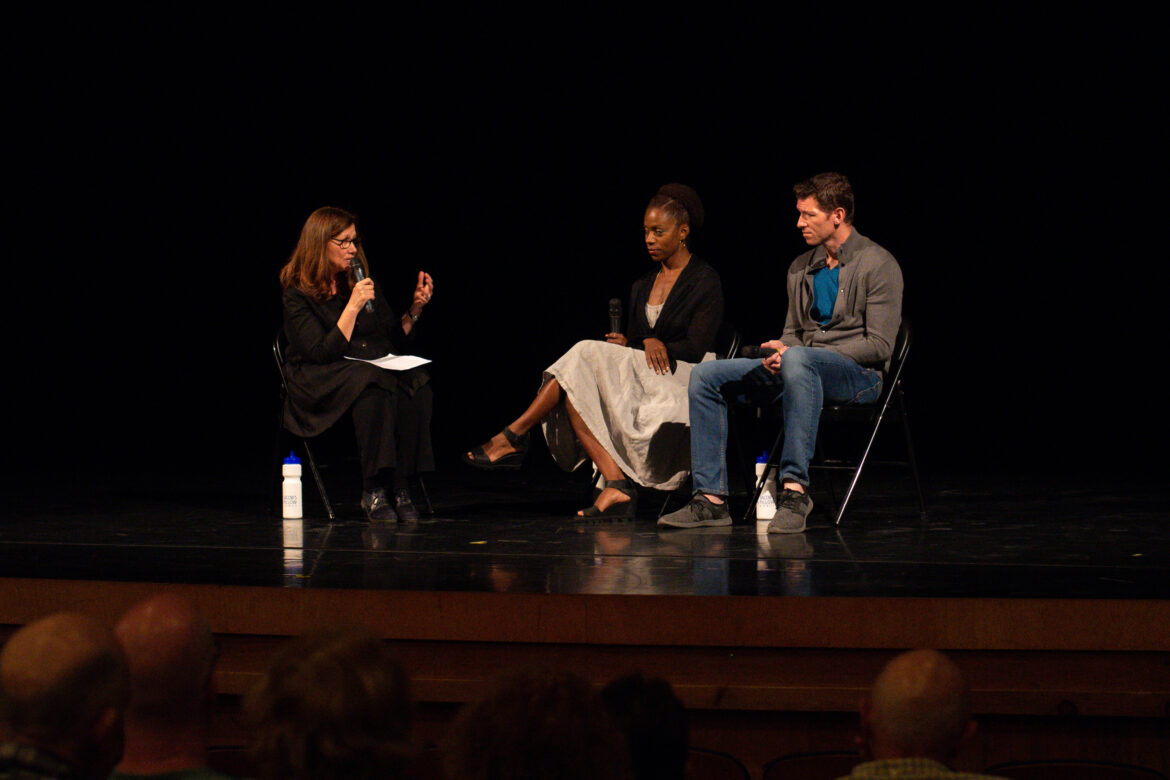 Booking
Are you interested in booking the company? Click below for our Booking Request Form.
PHOTO CREDITS (top to bottom | left to right) Header photo of Lee Duveneck and Devon Louis in Paul Taylor's Cloven Kingdom,  photo Rachel Neville; Suzanne Carbonneau, Michelle Fleet, and Sean Mahoney, the Taylor Archives; dancers in Piazzolla Caldera, John Harnage; dancers in Last Look, Paul B. Goode.