Arnhold Tier 3 Dance Education & Audience Development Initiative
The Jody and John Arnhold Tier 3 Dance Education & Audience Development Initiative was launched in 2015 by dance advocate and educator Jody Arnold. It seeks to inspire and provoke the curiosity of thousands of NYC's public school children through exposure to some of the world's greatest art—and artists—of our time. Designed in collaboration with the Paul Taylor Dance Company, Arnhold Tier 3 offers workshops, study guides, engagement with artists, and free tickets for students, parents, and teachers during our New York Season, building a new generation of dance audiences and arts advocates.
Are you interested in learning more about the Arnhold Tier 3 Program?
Please contact Amanda Stevenson at [email protected] or call 646-214-5807
IMPORTANT INFORMATION
All classes are held in-person in our studios on the Lower East Side. 551 Grand Street, Top Floor, New York, NY 10002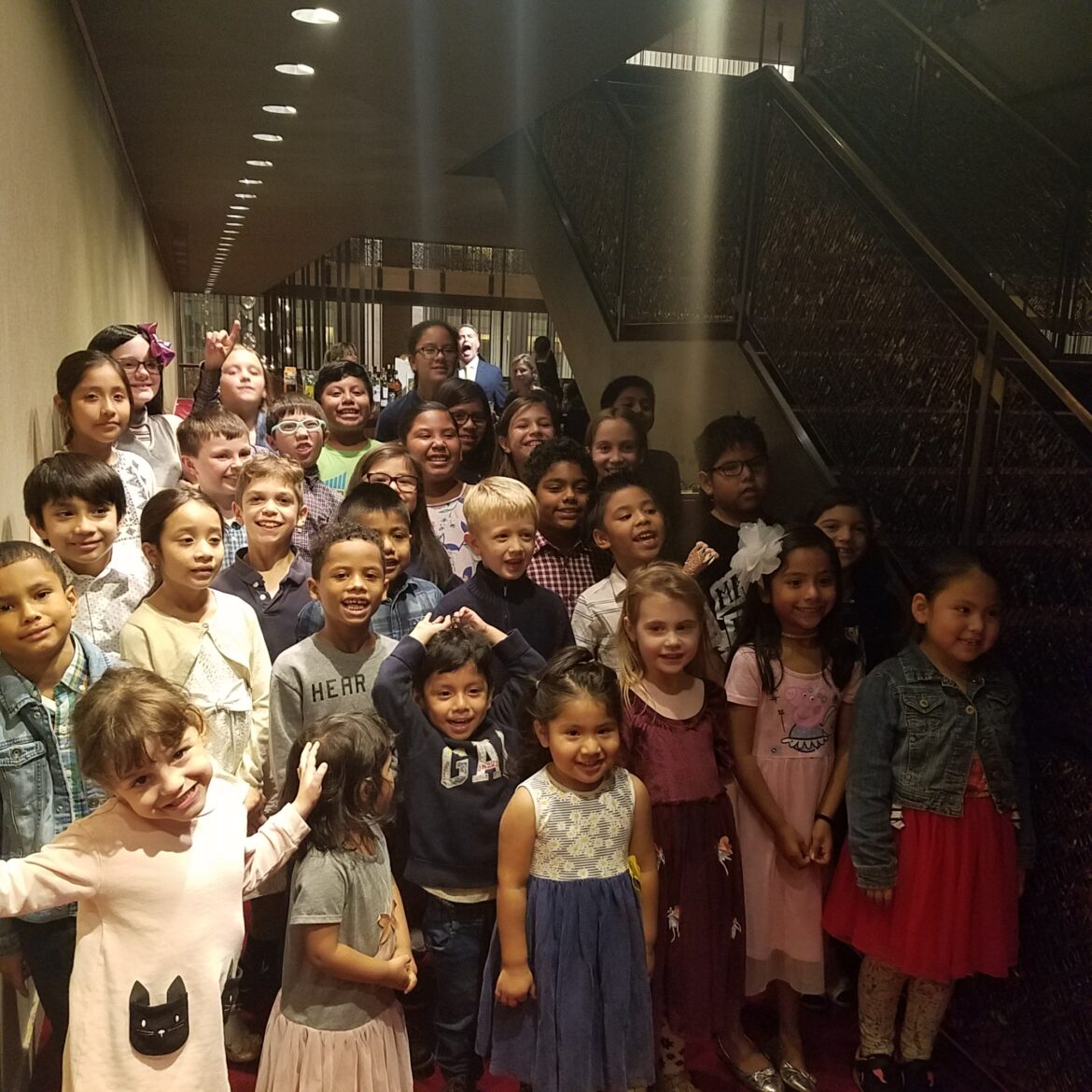 Arnhold Tier 3 reaches over 60 schools and 4,000 participants each year.
Delivered at no cost to partner schools and is managed with a 3:1 student-adult ratio, this program works to develop dance knowledge and social skills, build a sense of community, and increase arts and culture access. The Paul Taylor Dance Company offers:
Pre Performance Workshops: through a movement portion, video, and discussion, students learn cultural and historical context for the dances they will see in the theater. These workshops take place in the schools.

Post Performance Talkbacks provide an opportunity for students, parents, and teachers to meet Taylor dancers, engage in discussion and reflect on the total experience. These talkbacks take place in the theater immediately following the performance.

The Professional Development Workshop at the Taylor Studios  enables teachers to learn about the modern dance genre. The accompanying study guide offers best practices with lessons and resources that enable teachers to sustain arts learning.

Developed for participating schools and teachers, The Study Guide is designed to be adapted and customized to individual teacher needs and curricula agenda. The resources in the Guide include source material, critical thought provokers, and links to a wealth of video documentation.

After the performance experience, Arnhold Tier 3 participants are invited back again! Our program, AGAIN for $10, enables all participants, adults and young people, to purchase subsequent performance tickets for $10 using a special code. For those attending during our final weekend, your discount code will be effective next year!  More details follow when you sign on.
What's in a name.
The name "Tier 3" was inspired by the third ring at the 2,700-seat David H. Koch Theater at Lincoln Center for the Performing Arts, where seats sometimes go unfilled. It seemed a shame to waste them. In fact, the Arnhold program offers Tier 3 audiences best available seats wherever they may be in the theater.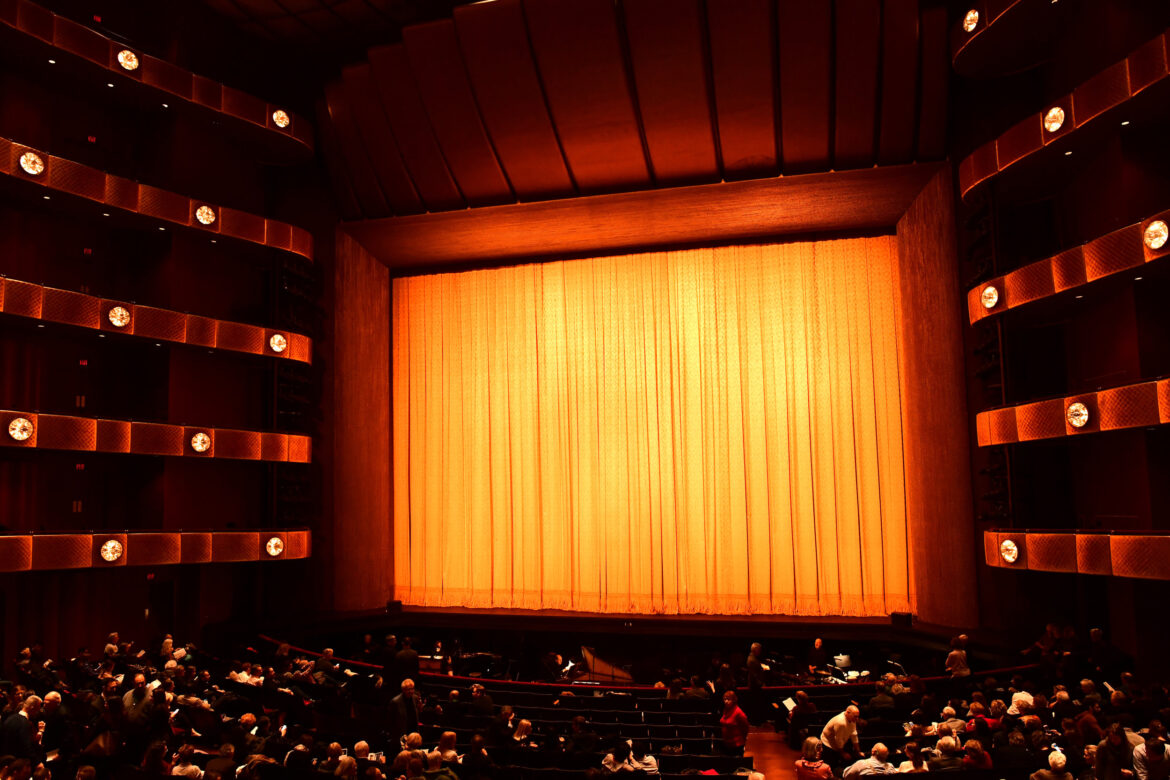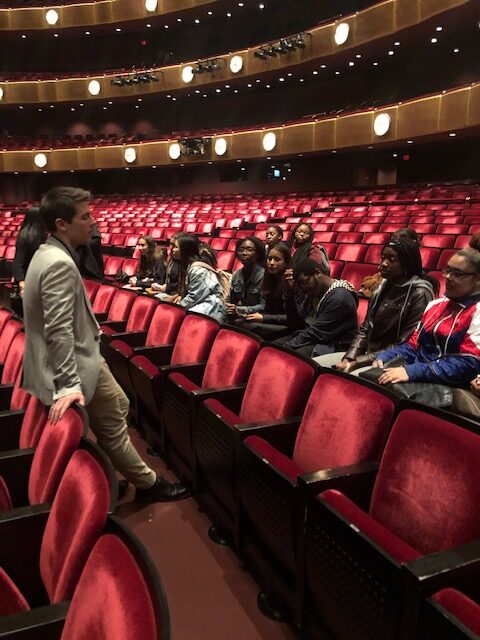 How important is Tier 3 to New York City and its public schools?
"Very," according to Ana Nery Fragoso, former Director of Dance, Office of Arts and Special Projects, New York City Department of Education.  Fragoso points out that fewer than a quarter of New York City's 1,700 schools. Of the 400 that do, most lack performance components or field trips.
"Paul Taylor's Esplanade is already embedded in New York City's Blueprint for Teaching and Learning in the Arts," says Fragoso. "But seeing the Taylor Company perform it in a real theater, that is the completion! It's especially important that Tier 3 is open to parents as well as students. It changes completely the perception of dance within families where the majority of parents have never been to dance performances. To attend with their kids opens up the possibility of parents to be supportive of their children in enjoying or even studying dance, especially with boys. Tier 3 is a vital community opportunity and a valuable complement to our public school arts education efforts."
Arnhold Tier 3 Program Partner Schools
Amistad Dual Language School
Bard High School Early College
Bedford Stuyvesant New Beginnings Charter School
Bronx Envision Academy
Bronx Leadership Academy II Hight School
Bronx Prep Middle School
Brooklyn International High School
Brooklyn Prospect High School
Corona Arts & Sciences Academy
Cultural Arts Academy Charter School
Curtis High School
Dancing Classrooms
DeWitt Clinton High School
Dos Puentes Elementary
Dr. Susan S McKinney Secondary School of the Arts
East Side Community School
East Village Community School
East-West School of International Studies
Edward R. Murrow High School
Ella Baker School
Esperanza Preparatory Academy
Fiorello H. LaGuardia High School of Music & Art and Performing Arts
Fordham High School for the Arts
Fort Hamilton High School
Francis Lewis High School
Frank Sinatra School of the Arts High School
Frederick Douglass Academy VIII Middle School
Gramercy Arts High School
Helen M. Marshall School
High School of Fashion Industries
High Technology High School
Hudson River Performing Arts
I.S. 125 Thom J. McCann Woodside
I.S. 131 The Albert Einstein School
I.S. 234 W.A. Cunningham
I.S. 347 School of Humanities
I.S. 349 Math, Science and Technology
I.S. 51 Edwin Markham
I.S. 73 Frank Sansivieri Intermediate School
International High School at Prospect Heights
Jacqueline Kennedy Onassis High School
John Dewey High School
John Jay School for Law
KAPPA International High School
KIPP Freedom Middle School
Liberty Ave Middle School
Lower Manhattan Arts Academy
Lyons Community School
M.S. 328 New Millennium Bronx Academy of the Arts
M.S. 131
M.S. 137 American's School of Heroes
M.S. 192 Q the Linden
M.S. 224 Manhattan East School for Arts & Academics
M.S. 226 Vigil I. Grissom
M.S. 224 The New School for Leadership and the Arts
M.S. 322 Salome Urena Leadership Academy
M.S. 358
M.S. 447 The Math & Science Exploratory School
Maspeth High School
Metropolitan Lighthouse Charter School
Monticello High School
Mott Hall II
New Heights Middle School
New Voices School of Academic & Creative Arts
New York Harbor School
P.S. 1 The Bergen
P.S. 107
P.S. 108 Vincent G. Fowler School
P.S. 11 William T. Harris
P.S. 122 Mamie Fay
P.S. 128 Bensonhurst
P.S. 15 Roberto Clemente
P.S. 153 Homecrest
P.S. 163Q Flushing Heights School
P.S. 166
P.S. 172 Beacon School of Excellence
P.S. 175
P.S. 179 School of International Cultures
P.S. 18
P.S. 184M Shuang Wen School
P.S. 191 Riverside School for Makers and Artists
P.S. 20 Clinton Hill
P.S.Q John Bowne
P.S. 21Q Edward Hart
P.S. 225 Ella Baker School
P.S. 249K The Canton School
P.S. 255 The Barbara Reing School
P.S. 29 Bardwell
P.S. 29 John M. Harrigan School
P.S. 311 Lucero Elementary School
P.S. 314 Muscota New School
P.S. 364 Earth School
P.S. 368 Hamilton Heights School
P.S. 396k
P.S. 516 Sunset Park Avenues Elementary
P.S. 56 The Lewis H. Latimer School
P.S. 59 The Community School of Technology
P.S. 82Q The Hammond School
P.S. 86K The Irvington School
P.S. 89M
P.S. K721 Brooklyn Occupational Training Center
Performing Arts And Technology High School
Professional Performing Arts School
Renaissance School of the Arts
School of the Future Brooklyn
Science Skills Center High School
Sheridan Academy for Young Leaders
Soundview Academy For Culture and Scholarship
Success Academy Harlem East
Talent Unlimited High School
The Gateway School
The Peck Slip school
Theater Arts Production Company School x225
University Neighborhood High School
VOICE Charter School of New York
Waterside Children's Studio School
West End Secondary School
William Cullen Bryant High School
Young Women's Leadership School Of Brooklyn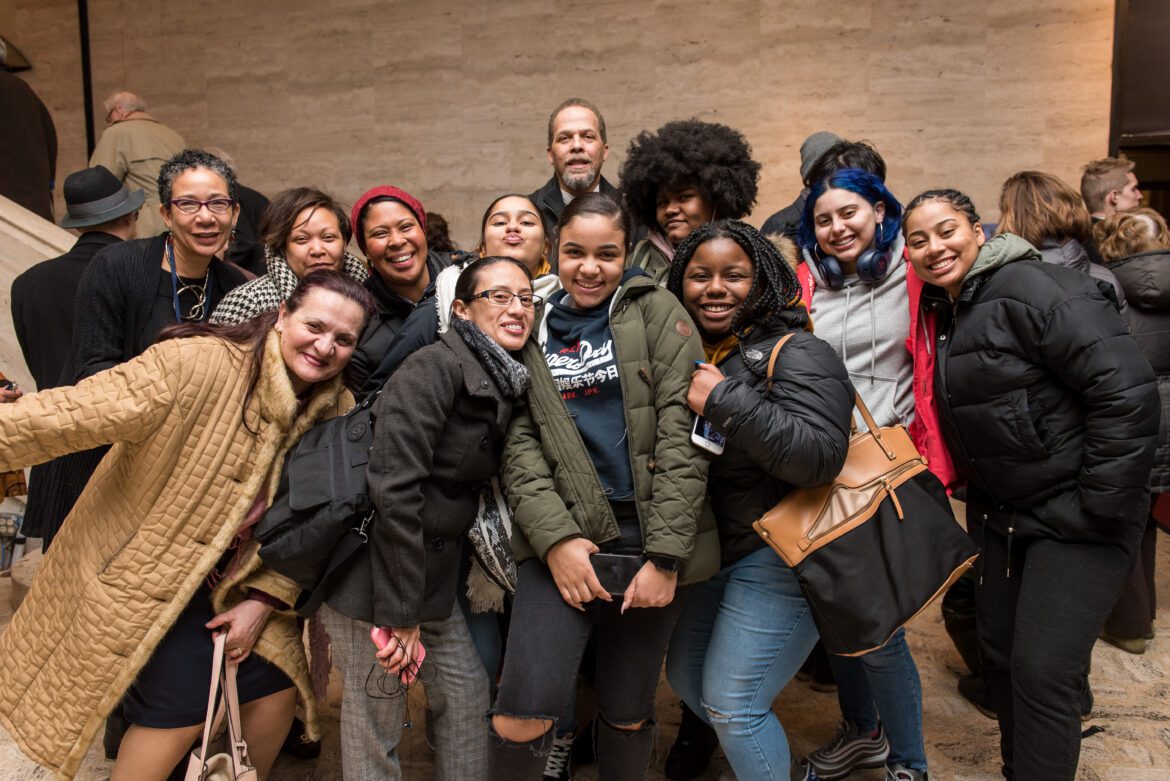 2022 Arnhold Tier 3 Study Guide

PHOTO CREDITS All photos courtesy of the Taylor School.