Carolyn Adams is a renowned dance educator who has dedicated her life to transforming the lives of dancers, dance-lovers, and students of all interests, abilities and backgrounds. Her insights on modern dance, coupled with a passion for inspiring others to find and nurture their artistry, provides the leadership for Taylor School students to advance. Ms. Adams joined the Paul Taylor Company in 1965. During her 17-year career with the Company, she created roles in such Taylor masterpieces as Esplanade, Airs, Cloven Kingdom, Arden Court, Polaris, and Big Bertha, and distinguished herself in Taylor's classic Aureole.
Ms. Adams is a life-long dance educator and advocate. With her sister Julie Adams Strandberg, she co-founded the Harlem Dance Studio, Dancing Legacy and the Repertory Etudes Collection. She is a faculty emerita at The Juilliard School and former director of education at Jacob's Pillow. She is the founding artistic director of the New York State Summer School of the Arts School of Dance. Ms. Adams serves as chair of the external affairs committee of the Taylor Board of Advisors. She chaired Dance/USA's national task force on dance education and she has also been a panelist for the National Endowment for the Arts, the National Foundation for Advancement in the Arts and for the New York State Council on the Arts. She holds a B.A. from Sarah Lawrence College and an M.S.W. from Fordham University.
"With its amazing body of work, dedicated staff, and talented collaborators, the Taylor School is now positioned to expand all of its educational programs and build new partnerships, both nationally and internationally. Paul Taylor's work should belong to the world. So, we begin with the children."
Ms. Adams received the 2019 Martha Hill Award for Lifetime Achievement, a Dance Magazine Award in 2016, an award for Artistic Excellence from the International Association of Blacks in Dance in 2010, and the Balasaraswati/Joy Ann Dewey Beinecke Endowed Chair for Distinguished Teaching from the American Dance Festival in 2009.
Carolyn is married to former Paul Taylor dancer, Robert Kahn. They have 2 adult children, Sandra and Vitali and a grandson, Gunnie.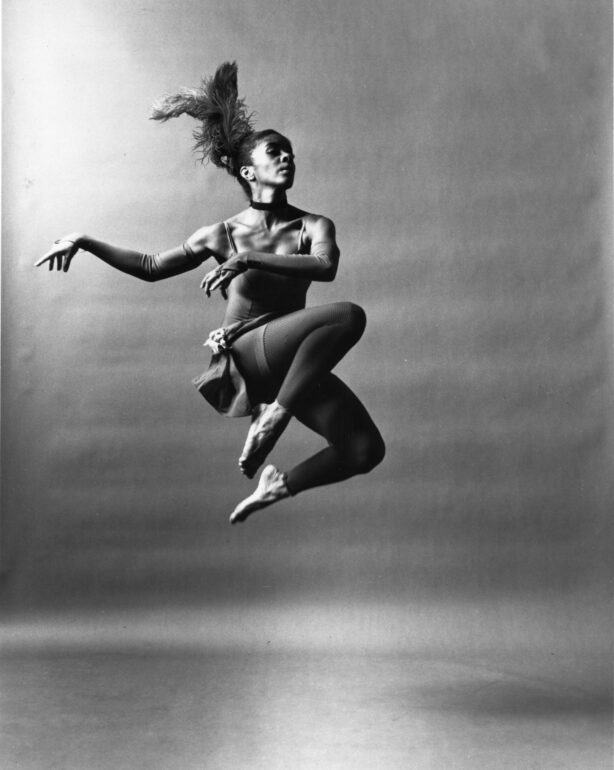 Carolyn Adams in West of Eden, photo by Ken Duncan.