Modern for Adults
Our weekly class is ideal for students returning to dance as well as first-time movers. In a relaxed and encouraging environment, students explore Paul Taylor's style and choreography through basic modern exercises and movement phrases.
Classes are open to ages 18 and older. Classes are held Wednesday evenings from 6:00–7:30 p.m. Classes may be purchased starting in September on MindBody or in-person at our studio on the Lower East Side.
Classes begin Wednesday, September 7 and run through June 30, 2023. 
Wednesdays from 6:00–7:30 p.m.
First class is $12
Regular drop-in rate is $20
Class Cards available for purchase in-person or on MindBody
IMPORTANT INFORMATION
Our studios are located on the Lower East Side. 551 Grand Street, Top Floor, New York, NY 10002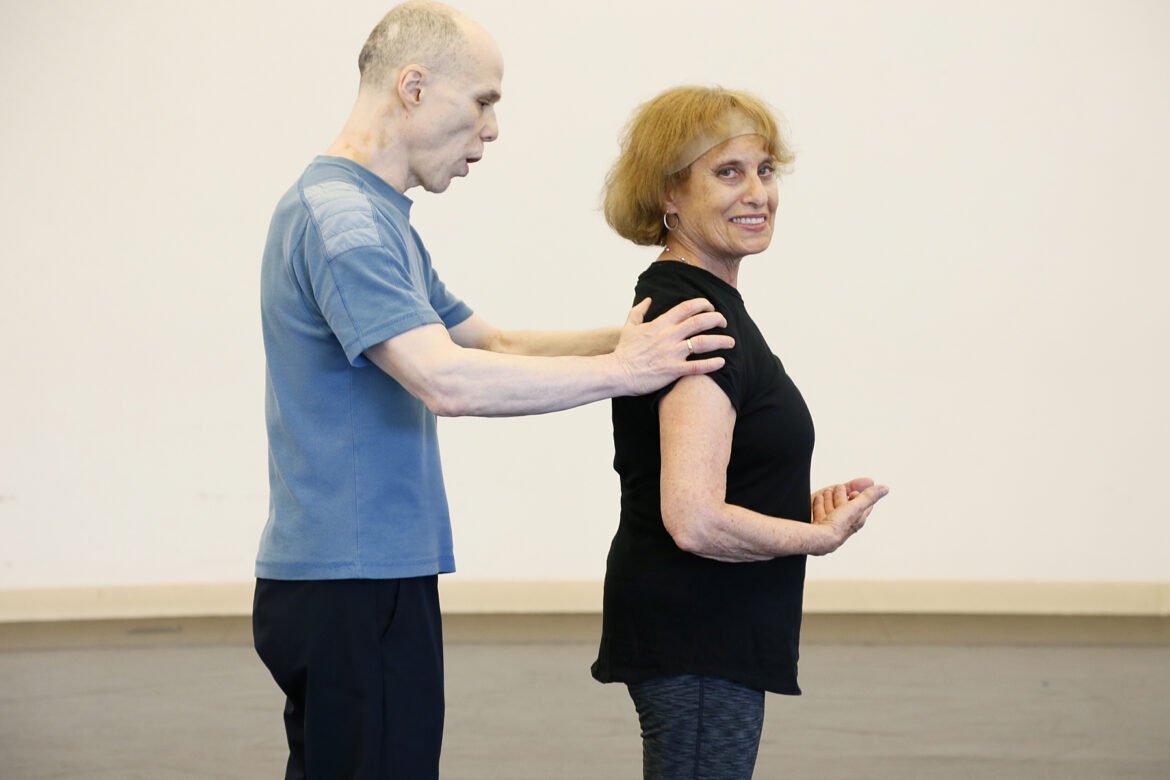 PHOTO CREDITS (top to bottom | left to right) all images by Whitney Browne.